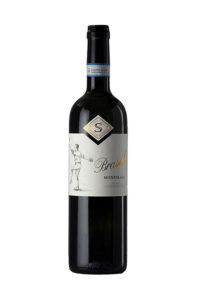 Grignolino it's a indigenous grape cultivated since ever on our hills. It has a noble and rebel spirit. It was the wine loved and tasted by the Kings, in the courts of Monferrato's dukes and Savoia. It's a grape that can give a great wine that reflects more than other the character of Monferrato's people. Its tannins, marked when it's young, evolves during the years. Each hill suggests at the wine its character, it is greatness of Cru and the diversity of terroir.
The association of whose our estate is part, it's called Monferace: Monferace is the old name of the Monferrato Aleramico chosen by a group of brave producers that, for years, love, believe and invest in territory between Casale Monferrato, Asti, Alessandria. These producers would like give back dignity at a wine that for centuries has been loved and researched in all Italian and European courts by kings and important people.
To produce a Grignolino with great quality we chosen the terroir in the best positions in exposition and soil characters so as to allow the best maturation for the grapes. Furthermore we are cooperating on an important project to recovery old clone that in the future give us the big opportunity to increase further the quality.
Data sheet Grignolino Monferace (Pdf)
Awards and reviews:
• Vendemmia 2018 : 2 bicchieri rossi
(Guida Gambero Rosso 2020)