Techniques of sustainable agriculture
Our company is committed to protecting and respecting the environment. By "Sustainable Agriculture" we mean the use of knowledge and products that modern technology offers, in order to obtain the highest quality with minimal environmental impact. In order to better achieve this goal, our company has been one of the promoters of the
This project is shared by different companies with a pragmatic approach to the issues of environmental protection in agriculture aiming to the highest quality with an almost total reduction of treatments residues on grapes.
There are several measures we have adopted to achieve the lowest possible impact on the wildlife balance. For example the water that we use for the treatments comes from the rinsing of the new bottles, and the atomizer used for the treatments is a "low volume" type of water used. The treatments use products that ensure the lowest impact on the environment and thanks to a weather station that is monitoring the climatic parameters, we can reduce to the minimum the number of treatments to be performed.
All this has implications as less use of the tractor in the vineyard, and therefore lower emissions of CO2 into the atmosphere, no toxicity for those who, like ourselves, work in the vineyard and chemical residues from the treatment, present in the wine and, above all, in grapes, equal to 0 or less than the maximum allowable limit of 90%. As evidence of this with the season that brought us the harvest of 2010, our company has voluntarily submitted to a strict control protocol of the treatments in the vineyard. We are able to show, at any control, a register of the various treatments that have been made in the various vineyards, as well as an archive of weather data which show in detail the climatic conditions of the season. Just before the harvest we have also submitted the grapes for accurate analysis by a certified laboratory, which found only two residues in quantities less than the minimum allowed by as much as 90%. Please note that by law analysis should be performed on the final product, ie on the wine and most of possible residues are eliminated in a natural way during fermentation as seen by ourselves when we have analyzed the wine and the residues were completely absent. We have also had reports of ARPA ( equal to the FDA ) following a sampling of the grapes to confirm the results of our analyzes.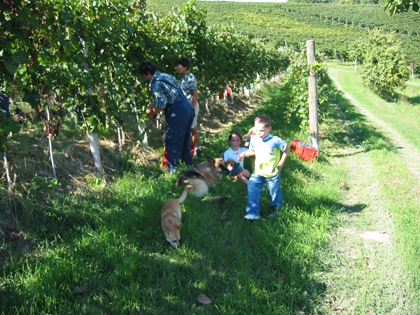 As a company we have always invested all our resources in the quality of our wines, as demonstrated by the various reviews of specialized magazines as well as with the award for best Barbera in the International Competition of Alexandria (Italy), producing in a safe way in the food sector. We also want to point out that our company by our own choice does not bear the biological mark. Mark that you can have respecting the precise protocols of the products to be used for the treatments but unlike what we have done, does not require mandatory testing for the wine and for the grapes. Analysis which as already mentioned we have made ​​and that we make public.
The above has made it possible for our company to obtain SQNPI certification.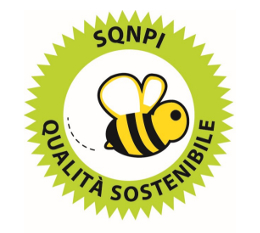 For any further information, please refer to the link of the Ministry of Agriculture.